In this episode we speak with writer Marc Cushman, a fan of Star Trek since it originally aired. Marc is a writer and has credits for multiple shows over his 40+ year career but is probably best known to Trek fans as the author, along with Jake Jacobs, of the story that became Sarek, Episode 23 of TNG's third season.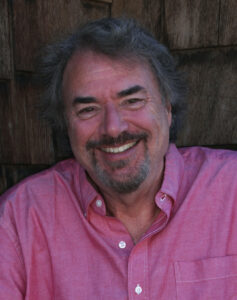 Topics
The old Gold Key series
Is TMP all about multiple characters just having mid-life crises?
Marc's opinions on what Trek he likes and how you should "love them all"
Marc's collection and how he gave it away
Early convention experiences
Taking his publisher to the convention
The pivotal influence of early female Star Trek fans
How Trek influenced young Marc to become a writer
Marc's relationship with Gene Roddenberry
Pitching the Star Trek: The Next Generation episode Sarek to Gene and Michael Piller
The Stephen Whitfield book: The Making of Star Trek
Marc's books on TOS can be found here. If you'd like to order them, you can get autographed copies and custom bookmarks if you order directly from the publisher on that site versus third-party sites.
The I Spy series
The behind-the-scenes issues the doomed The Alternative Factor
Discussions about a Star Trek revival started earlier than John had thought
The cause of the original Animated Series
The two English writers
Leonard Nimoy did not approve of Blooper Reels
Gene liked to push boundaries
Gene versus the Network

Why did Gene try to make TV that he knew the network couldn't approve?

My guest opines on what Gene might have thought about the Kelvin films
Hunter S. Thompson and The Great Gatsby
Marc on recognizing Shatner's acting skills
On the awkwardness of teenage boys
This missing portion of the script that would have made Spectre of Gun awesome
Preferring the original effects as opposed to the remastered effects in TOS
The NBC "peacock" that used to play before TOS in original broadcast
From the Bonus Material

Marc talks about his involvement in several sci-fi adult films
My guest also reflects on his career as writer
Be sure to check out Marc's authoritative history of the making of TOS here. These books also tell the story of many of the cast and crew during the original show and continuing thought the original cast films.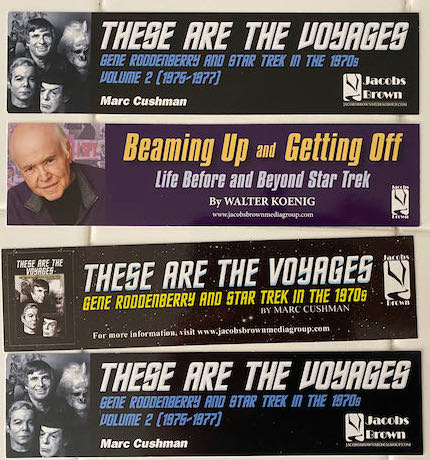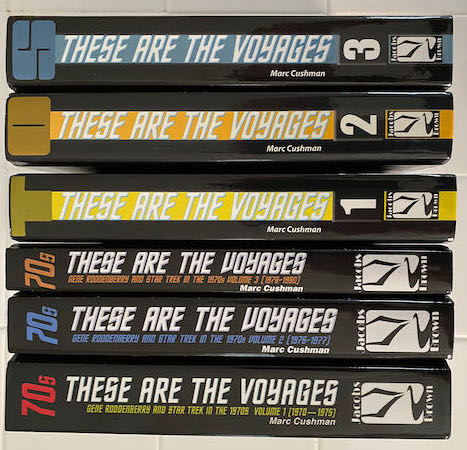 Episodes Discussed
The Devil in the Dark TOS S1E26
Arena TOS S1E19
Star Trek: The Motion Picture (1979)
Spock's Brain TOS S3E06
Sarek TNG S3E23
The Alternative Factor TOS S1E20
The Enemy Within TOS S1E05
This Side of Paradise TOS S1E25
Shore Leave TOS S1E17
Charlie X TOS S1E02
Journey to Babel TOS S2E10
Specter of the Gun TOS S3E06
Connect
Honorary Star Trek title awarded: Special Lecturer on Federation History at the memory Alpha Complex
Background photo by Alexis Balinoff on Unsplash