In this episode we speak with the Software Engineer and Security Commentator Steve Gibson. He's a Star Trek fan since the TOS original broadcast and he's also the co-host of the Security Now podcast on the TWiT network.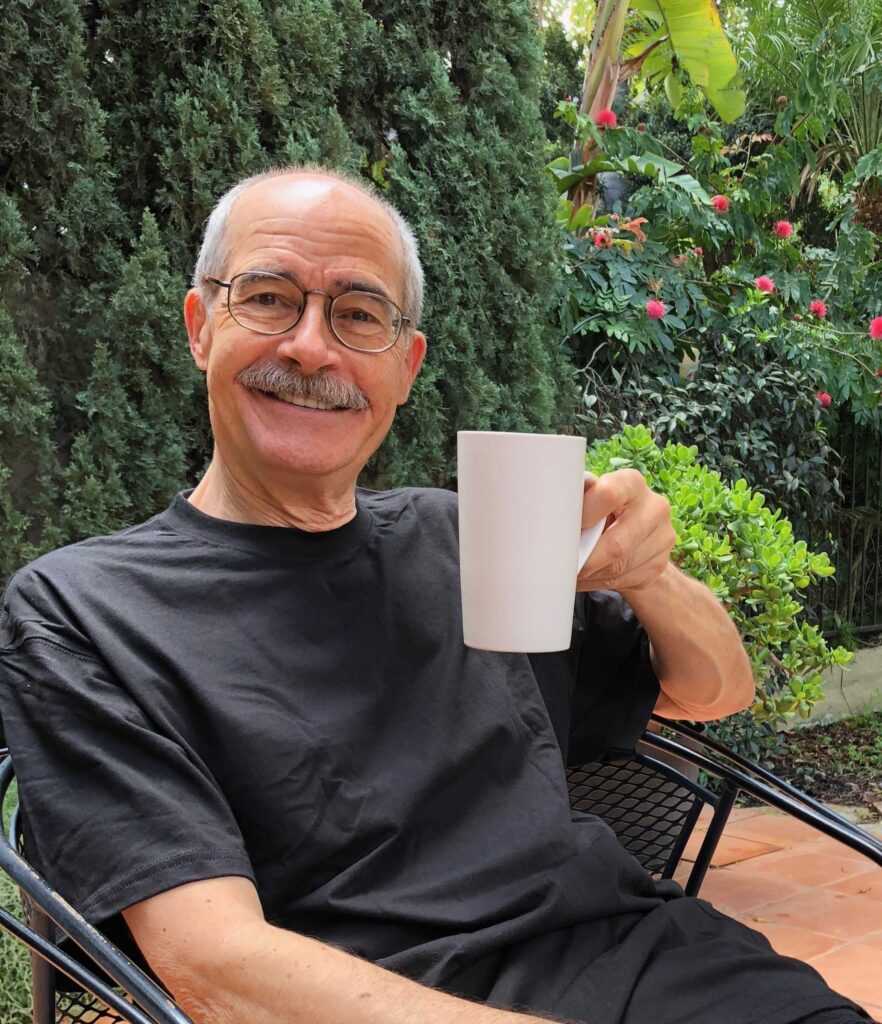 Topics
Seeing TOS in original broadcast
Steve's greatest heartbreak
Twilight Zone, Lost in Space, and Forbidden Planet
Real people, not cartoons
The TNG Writer's Bible
Who is the Ultimate Captain?
Steve's shocking DS9 confession
Star Trek Time Machine – Back to the 1980's
Another shocking confession, this time about Q
Defending Q
Star Trek and Star Wars
Steve does not approve of short seasons in modern TV
The unbelievable story of the Bunn-Ons and Steve's Super8 movie
Making effects in Super8 film
The threatening voice of the Bunn-On Commander
The transporter was an electric range
Creating beaming and phaser effects with pins
Special thanks to Scott's Mom
John's Super8 Sci-fi spectacular
Not a collector
High hopes for Strange New Worlds
Steve gets choked up
Reflections on Captain Pike and Mr. Spock
Some love for the USS Voyager
Steve knows he is mortal but wants something more. He also has a complaint.
Should we answer the phone if the aliens call?
The Bobiverse books
The Gibraltar series
Gene was part of a team
The creator of the Horta: Janos Prohaska
Time Travel stories: Episodes the fans crave
Why do the space aliens speak English?
My prior guest Tim Sandefur had many thoughts on Survivors too
Even "godlike" beings enjoy a little VR every once and a while
Kevin Uxbridge committed a genocide
A Christmas Carol with Sir Patrick Stewart
Picard Season 2 is a resolution
Strange New Worlds
Prodigy & Lower Decks
Are we in a Sci-Fi drought?
Honorary Star Trek title awarded: Deep Core Multi-Tronic Programmer at the Daystrom Institute
From the Bonus Material

Let's reverse Steve's audio
We forgot Stargate!
Squadcast (referral link) is what I use to record
Episodes Discussed
Farewell PIC S2E10
The Devil in the Dark TOS S1E25
First Contact TNG S4E15
The City on the Edge of Forever TOS S1E28
Darmok TNG S5E02
The Survivors TNG S3E03
The Inner Light TNG S5E25
Connect
Support
This show is a labor of love. We don't have advertisements or a supporter's program or anything like that. But if you'd like to show your support for Trek Profiles, please consider a donation to the official charity of the podcast: The Children's Fund for Glycogen Storage Disease (GSD). Click here to donate. Or click here to learn more about GSD.
Acknowledgements