In this episode we speak with Rahim Buford. Rahim was serving time in prison, and he began to appreciate Star Trek and it helped him think about himself and his future in a whole new way. Rahim is now out of prison and works toward ending mass incarceration, restorative justice, and building communities.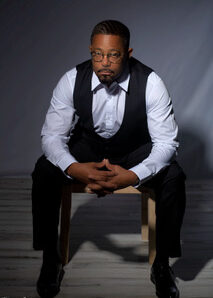 Topics
Growing up in Nashville
Presenting on Star Trek at the STLV convention
Rahim's difficult childhood experiences and family life
Being arrested at as a juvenile
Being in "survival mode" in juvenile detention
Rahim's Grandmother passes away
Committing robberies and getting charged and convicted on Felony Murder
Is "harm for harm" just?
Searching for identity in prison
Star Trek TNG happened to be on TV in the prison
TNG leads Rahim to have a different state of mind
Using Star Trek to understand life
Picard's appeal in the episode Justice was very powerful for Rahim
Knowledge is currency in prison, according to my guest
Enjoying Star Trek had to be done in secret at Riverbend Maximum Security Institution
After release in 2015, Rahim began his work in the community on behalf of the incarcerated. Rahim felt that Star Trek influenced his choices.
The Boldly Go 100 initiate
Going from the prison cell to the stage at the Star Trek con
Rahim performs his spoken word poem "Who Am I?"
The four types of justice
Justice cannot always restore people fully (Content note: Mentions of murder and rape)
My guest considers if prison rehabilitates
Rituals of restorative justice
Learning the term "sentient being"
Courtroom scenes in some episodes remind my guest of his own court visits
Worf predictions for Picard Season 3
Rahim reflects on some childhood experiences (Content note: Mentions of domestic violence)
Rahim felt a strong connection with Worf on searching for this father
Prison is like going to a new planet (Content note: Abstract mention of a racial slur)
The Klingon Elders in some Star Trek episodes resonated with my guest's experiences in prison with some of the older inmates
Trek isn't just entertainment for Rahim. It gave him a new way to think about his life.
My guest draws a parallel between the social death of being imprisoned to the social death that Worf experiences in his discommendation
My guest learned about his father from his half-siblings who were also in prison
The Sito Jaxa redemption story meant a great deal to my guest
Rahim realizes that he is like Jaxa, in that he had also done wrong but was worthy of a chance at redemption
Rahim credits Star Trek with giving him the inspiration to lead an aspirational life
Trek leads us to harsh truths about the current world
Honorary Star Trek title awarded: Federation Representative to the Khitomer Conference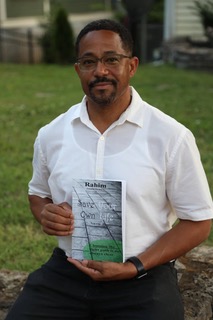 Episodes Discussed
Justice TNG S1E08
Measure of a Man TNG S2E09
Birthright Part 2 TNG S6E17
Redemption Parts 1&2 TNG S4E26 and S5E01
Lower Decks TNG S7E18
Support
This show is a labor of love. If you'd like to show your support for Trek Profiles, please consider a donation to the official charity of the podcast: The Children's Fund for Glycogen Storage Disease (GSD). Click here to donate. Or click here to learn more about GSD.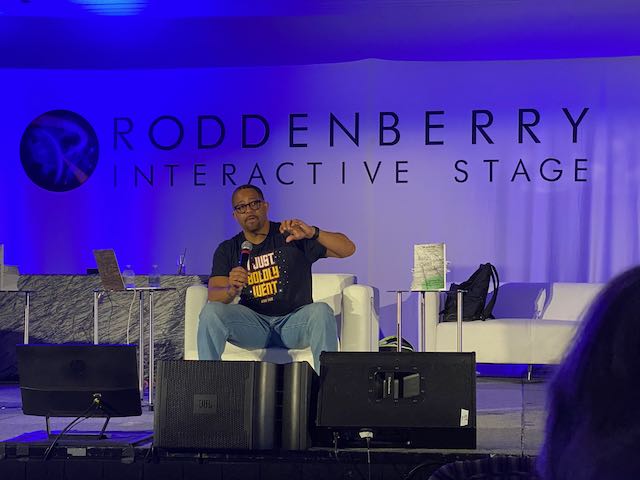 Connect
Acknowledgements
Would you like to write some Kobayashi Maru lightning round questions? If you'd like to submit some for possible inclusion on the show, you can send me a message via Twitter or email me. I give some suggestions on good questions here.
Some portions of the Kobayashi Maru lightning round questions in this episode were written by listener Adam Saunders. If you'd like to submit questions for possible inclusion on the show, you can send me a message via Twitter or email me. I give some suggestions on good questions here.
Background photo by Chad Madden on Unsplash