In this episode we speak with the Podcaster, Comic-Book Fan, and Trekkie Ross Webster about his Star Trek fandom.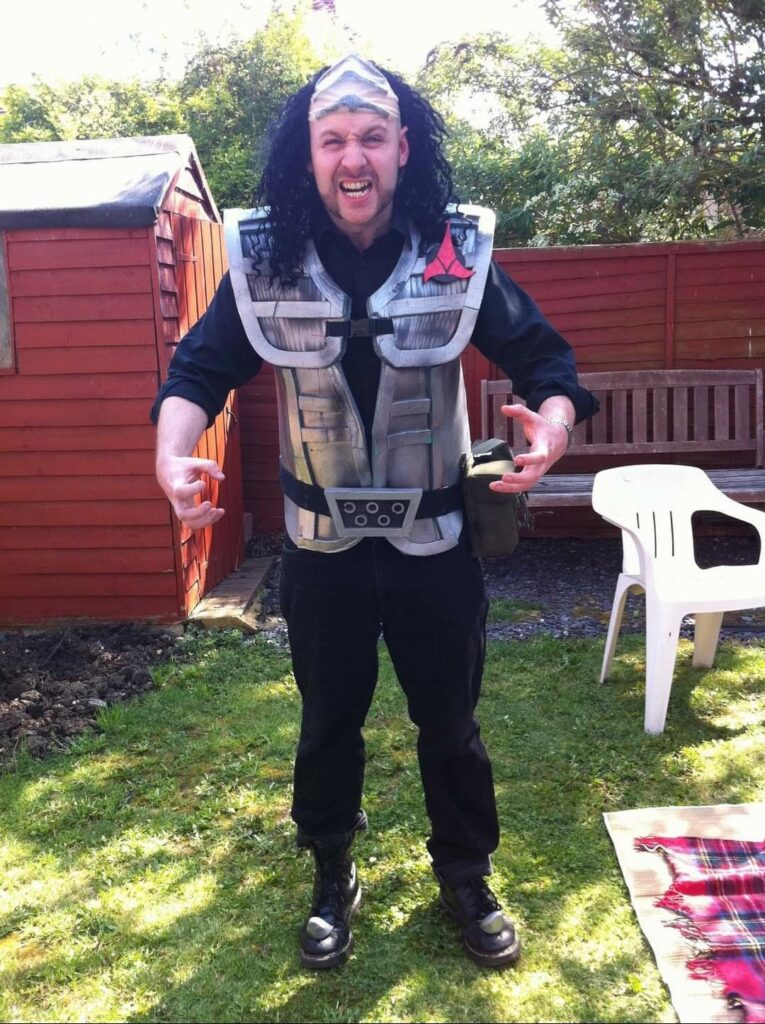 Topics
Growing up with Trek in the UK
A Ben Sisko poster on the wall
UK Star Trek experience as a kid… BBC2
The scandalous move of Star Trek to channel 4 in the UK
"Fortunate Son" made them all quit Enterprise
Season 4 of Discovery was a problem in the UK and Ross hasn't seen it yet. He blames Alex Perry.
Live-Tweeting tasks
Recruiting the family into Star Trek
Star Trek Comics Collection
Comics 365
Action Figures too
Variant covers variable
Autograph stories
The actor does not care about your collecting stories sometimes
Destination Star Trek Shenanigans
License free convention advantages
We are not normies
The power of Star Trek Twitter compels you…
SnapTrek origin story
Ross is jealous of mad poetry skills
A most unusual choice of episodes for Valentine's Day
Writing for magazines
Aphasia appears
Owning only the Animated Series on DVD
Larry Niven: A Sci-Fi Legend
Consistent world building is not a part of Star Trek
Tommy Westphall Hypothesis
Check out some of the Star Trek connections to the Westphall universe
Roman origins of Memento Mori
Gripes about language in the show
The Klingon Language Institute is the place to learn your tlhIngan Hol
The password slot machines trope
Variant Comics Covers
Can't get Star Trek Lego
Captain Pike and Ross' first lecture
Nana liked Rogers & Hammerstein, Star Trek, and John McClane
Prequel/Sequel and the related issues
Honorary Star Trek title awarded: Chief of the Speech Pathology Division at the Starbase 416 Medical Research Facility
From the Bonus Material

The box of Star Trek loot I sent to Ross
Star Trek Stamp Collections & Art
Klingon Chef Art
John sings Klingon Opera
Star Trek Cruise & the 80's Cruise
American Summer Camps are weird to a Brit
Parent talk – what excites your kid will be a mystery
Let's talk about Super Mario
What's Las Vegas really like?
Confusion between American and British English
In Maine you are from "away"
Ross has never been to America
What is a Leaf Peeper?
Americans and Canadians have a reputation for driving
COVID Dog
Even more on Live-Tweeting and a bit on Excel
John's Live-Tweeting Rules
Nobody wants your parent's stuff
The Star Trek Valentine's Day special comic
Star Trek novel flowchart
The podcast is edited for quality, not content
Kobayashi Maru regrets
Captain Styles does not have a canonical first name
Episodes Discussed
Babel DS9 S1E5
The Slaver Weapon TAS S1E14
Memento Mori SNW S4E01
Elementary, Dear Data TNG S2E03
Star Trek: X-Men Crossover Comics
Star Trek: First Contact (Movie)
Regeneration ENT S2E23
Connect
Support
This show is a labor of love. If you'd like to show your support for Trek Profiles, please consider a donation to the official charity of the podcast: The Children's Fund for Glycogen Storage Disease (GSD). Click here to donate. Or click here to learn more about GSD.
Acknowledgements